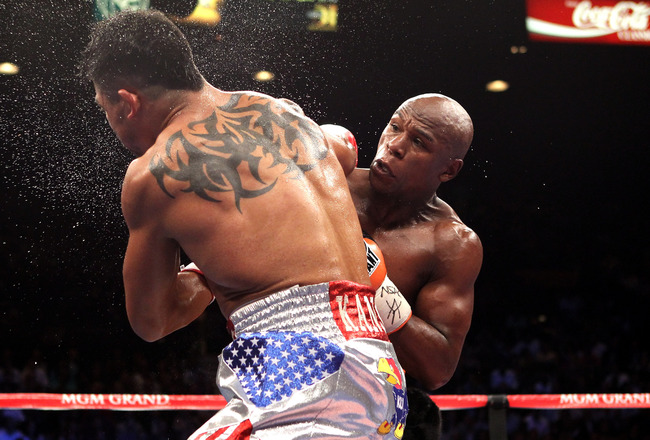 The two fighters met in the center o
f the ring to hug it out and, barely a moment after they separated, Mayweather came at Ortiz with a devastating left-right combo to send him to the mat while Cortez's head was turned.
According to those who were officiating the fight,
the hits were legal, as Cortez had already called time in, thus putting the onus on Ortiz to have done a better job protecting himself at all times, as is the rule of thumb in boxing. Many believe that the knockout blow by
Mayweather was cheap, if not wholly characteristic of a fighter with as bloated an ego as "Pretty Boy" Floyd. BUT, if you take a close look at the video clip. Mayweather was pissed-off; you can see it in his facial expression. Maybe it was a cheap blow, but he had also lost control. When we loose control, we often do things out of character.
Ortiz should have had his hands in better position to protect himself, but it appeared as though there was some confusion around the ring. Cortez never seemed to give a clear indication that the fight was back on, but rather was gazing ringside at an official to let the record show that time was back in.